3 Sep, 8pm- Debbie all ready for the caesarean (as ready as you can be before having your abdomen sliced open). We have a caesarean booked for Thursday 4th Oct, 2:30pm and must be at the North Shore hospital by 10:30am. We have tried to be allowed a normal birth, but have been refused because the baby is breech and expected to be large (4.1kg according to the scan 2 weeks ago). At our request the baby was sucessfully turned, but has since turned back to breech position and Debbie now just wants to look forward to having the baby.

After the operation, and when she is feeling a bit better she is hoping to be transferred to Waitakere hospital. She feels at this stage it would be better if people could avoid visiting for the first couple days. She felt rather terrible after her last caesarian and took a couple of days to be up to enjoying visitors (by which time all our vistors had come and gone).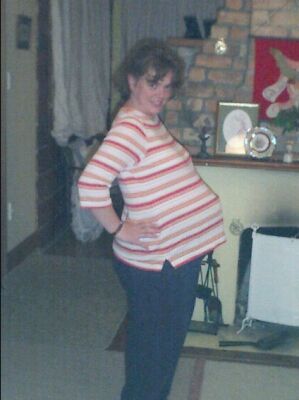 4 Sep, 10am - Admitted to North Shore hospital, ward 9, room K. Visiting hours 2-4pm and 7-8pm (and they have locked doors too).

4 Sep, 3pm - Joseph Scott Wessel was born, 4170g. Read more...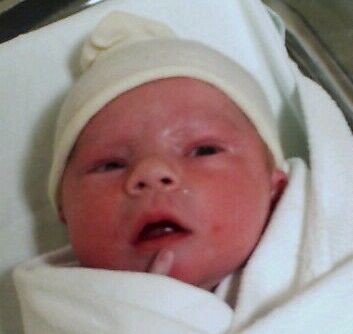 5 Sep, 5pm - Debbie was allowed to transfer to Waitakere (a smaller, closer hospital). She is now located at Waitakere Hospital, Jade ward, Room 11.

She is feeling up to seeing visitors now, and visiting hours are 10-11:30am, 2-3:30pm and 6-7:30pm. She is thinking at this stage of coming back home about Monday - depending on her recovery, Joseph's weight gain and consent from the staff.

See Friday
6 Sep 1pm - Debbie is doing well, and has been up and moving quite a bit. Her milk has come in, and Joseph is really enjoying it. She has already been changing his nappy herself and walks pretty quickly to the dining area.

Here is a comparison of baby photos in our family:
Small images (4 photos at 180x135)
Large images (4 photos at 640x480)